2014 was a tough year to continue blogging especially after Typhoon Haiyan hit my city. It took a few months for the electricity to come back and so I didn't have access to the Internet. It was hard to actively update my blog that time. So I was gone for a few months. And when I was back, I didn't have the spirit to post.

It was a year of recovery for me and my fellow Taclobanons...

I had a hard time getting back into the blogging community. There were no bookstores left after the onslaught of the typhoon and that's when I thought about stopping. But then I remembered all those hours reading late at night just to make sure I have something to post; the feeling when you receive wonderful comments from other bloggers and book lovers; my new found friends in the blogosphere; getting ARCs that you've been dying to read from generous publishers and those moments when you read the books you're excited about- I remembered all those things that brought joy to my soul. And I cling to those moments. Thank you for those who didn't stop visiting this blog. YOU gave me a reason to continue.

Here I am wanting to start again. Wishing you guys the best of the best this 2015. Let this year be filled with great memories and awesome reads!
1.) Goodreads Reading Challenge:
I failed in reaching my reading challenge in Goodreads last year. I read 28 books! Only twenty-eight! It's such a disappointment. I want to make it up to my readers so for this year I aim to read 60-90 books.
2.) Two-to-three-posts-a-week Policy

Again, last year wasn't my best blogging year. There came a time that I posted only 1 entry for the month. Sigh. Forgive me guys for being a negligent blogger.
3.) Read ARCs

Several ARCs are piled up in my bookshelf, waiting to be read. This year, I plan to read at least one ARC I got prior to 2015.
4.) Comment more.

I enjoy reading other reviews and leaving a comment. I'll do this every week as long as I have a spare time.
5.) Tackle down series I started.
I happen to have started many series and trilogies but didn't bother reading the other books. But that's about to change. Hopefully, I can read them before the year ends. Here are the chosen series I'll be tackling down this year:

Legend Trilogy by Marie Lu
- I read Legend and loved it! I didn't have the time reading Prodigy and Champion. Since both of those books are already released, I'll be reading them soon.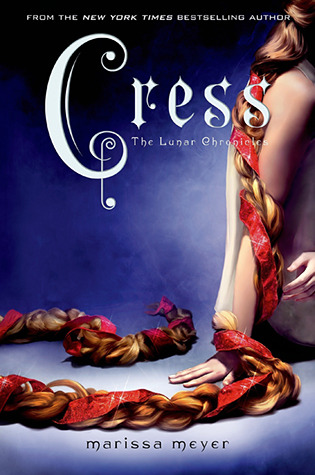 The Lunar Chronicles by Marissa Meyer
- I read Cinder and Scarlet. Both books are a fantastic retelling! Marissa Meyer is a genius incorporating those fairy tales in a series. I don't have a copy of Cress yet but planning to get one in a couple of months.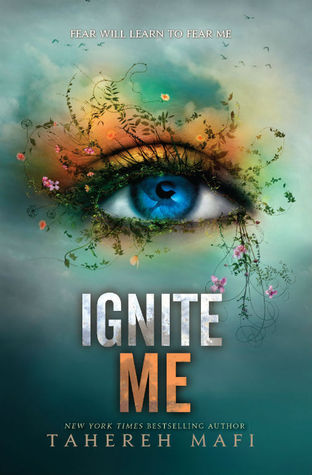 Shatter Me Trilogy by Tahereh Mafi
- You might want to punch me in the face for not reading the Ignite Me sooner.
Reboot Duology by Amy Tintera
- I got an ARC of Rebel (Reboot #2) so I'll probably read this one first among the books above.






So far, those are the series/duology/ trilogy I plan to finish reading.
6.) Write reviews.

A few of the books I read in 2013 and 2014 didn't have a book review posted on my blog. I've been avoiding writing them, I don't know why. This year, I'll write them all up.

Here are the books I read that needs reviewing:

Eleanor & Park by Rainbow Rowell
Forsaken (Daughters of the Sea #1) by Kristin Day
Insurgent (Divergent #2) by Veronica Roth
Allegiant (Divergent #3) by Veronica Roth
Ender's Game (The Ender Quartet #1) by Orson Scott Card
Dreamer, Wisher, Liar by

Charise Mericle Harper
Catcher in the Rye by J.D. Salinger

-I will request books only if I really am willing to read it and review it ASAP. That would be hard. Lol. But I'll accept it as a challenge.
-Procrastination and laziness is the root of my late book reviews and posts. I'll try to lessen it or eradicate it if possible. Haha.
-I'll try my very best to balance my blogging life and studies. I had a hard time doing it the past few years. Do you guys have any tips?
Again Happy New Year! What are your resolutions?